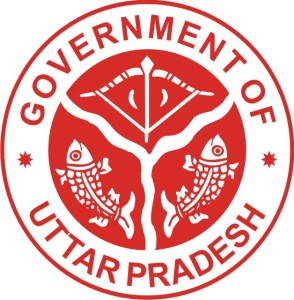 Swami Kalyan Dev Government Ayurvedic College and Hospital,
The foundation of Government Ayurvedic college and Hospital, Muzaffarnagar was laid in the year 1975 in the rampur village .it was done by great effort of Swami Kalyan Dev through donation of land with villagers of Rampur. Swami Kalyandev (1876–2004), was an ascetic who worked in the field of education and social reforms throughout his life. Awarded the Padma Bhushan by Government of India. This college administration under his hand upto 1975 to 1978,after that it was undertaken with UP Government. Since that administrative control is under Director, Ayurveda and Secretary, Medical Education (Ayush),Ministry of Ayush U.P. Government.
Swami Kalyan Dev Government ayurvedic College Rampur,Muzaffarnagar iis the only college of its type in the Merrut Zone of Uttar Pradesh. Government Ayurvedic College and Hospital is located at Varanasi, Uttar Pradesh. It is established in the year 1965. It is situated near National Highway No.58 The nearest Railway station is Bamanhedi & Muzaffar nagar(Northern Railway). It is about 125 Km distant from Delhi.
The National Highway (NH-58) passes through Muzaffarnagar city. The highway is the backbone of the road transportation for the Muzaffarnagar city as well as Garhwal region of Uttarakhand. Cities and areas of Hardwar, Rishikesh, Dehradun as well as Badrinath and Kedarnath are served by this highway Muzaffarnagar lies approximately halfway on the road from Delhi to Rishikesh (the NH-58). Especially, the town of Khatauli is famous for its canal side forest park named Cheetal. This has turned into a concern for the wildlife and environment. Once visited for the sight of deer and rabbits and other wild animals Khari Boli, a prestigious dialect of Hindi, is the native tongue of the city Muzaffarnagar. Presently it comes under NCR. It is an important industrial city with sugar, steel and paper being the major industries
Brahma Ji Temple is situated in the town of Budhana on the banks of the Hindon River.Only two temple of Brahma one in Puskar and other in Muzafarnagar in india. Shukratal is another religious place as per hindu mythology which comprises 1000 yr.old Banyan tree is known as VATVRIKSHA, Kali-Nadi Devi Mandir, one of the city's oldest temples, Bhairo-ka-Mandir temple, Shri Shri Golokdham (a religious place for devotees of Krishna), Shiv Chowk, Balaji Temple, Sankirtan Bhawan, popularly known as Kirtan Bhawan, holds a great mythological importance situated at heart of Muzaffarnagar city.